TxThinking AI: GPT-4/OpenAI, PaLM 2/Google, Code Chat, Code Generation, Image Generation, Transcription, Summarization, etc
https://www.txthinking.com/talks/
Updated at: 2023-09-20
cloud@txthinking.com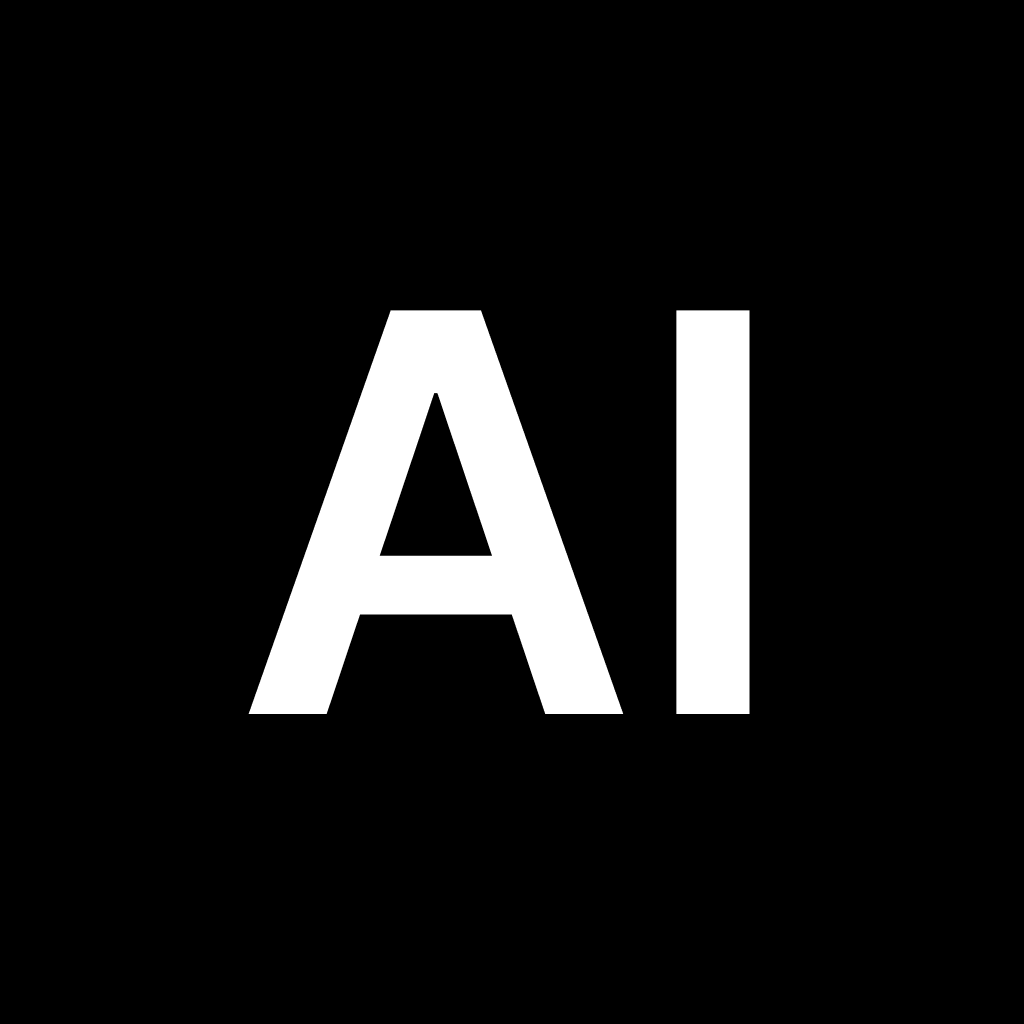 Models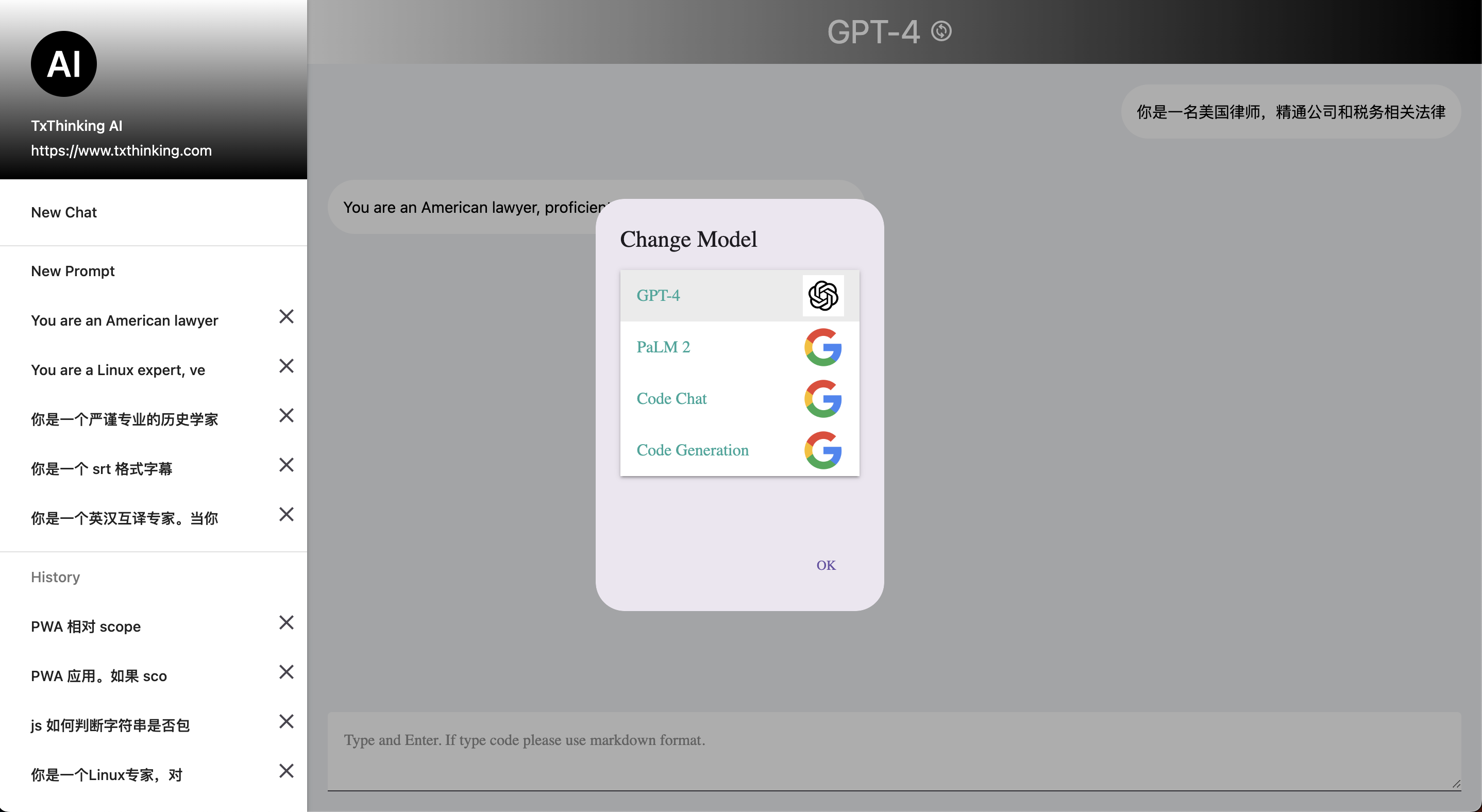 GPT-4: OpenAI's most powerful model to date
PaLM 2: Google's most powerful model to date, competing with OpenAI's GPT-4
Code Chat: Google's model specifically for explaining code, can have conversations based on a piece of code you provide
Code Generation: Google's dedicated code generation model, can generate code based on natural language input, etc.
Summarization: Google's dedicated long article summarization model
Transcription: OpenAI's most colloquial speech-to-subtitles models
Image Generation: OpenAI gnerate image based on natural language
Customizable Prompts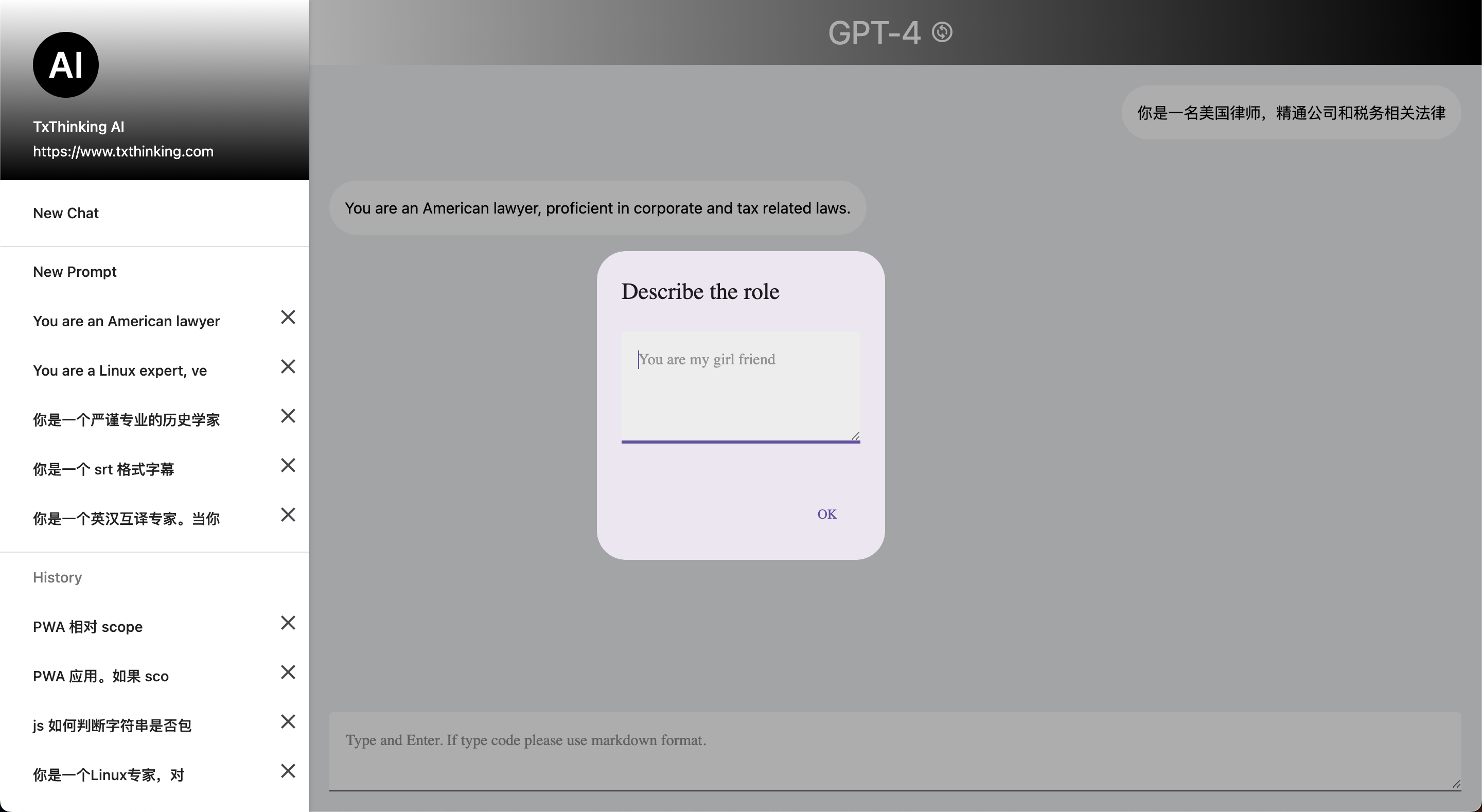 You can customize prompt, also called context, based on your common use cases. For example, here are a few that I use frequently:
You are an English-Chinese translation expert. When you receive English, you translate it into Chinese; when you receive Chinese, you translate it into English.

This way, you can translate at any time without having to go to Google Translate to select a language. The translation quality is much less mechanical than Google Translate, and more like a human translation

You are an srt subtitle translation tool. If you are sent Chinese srt content, please return English srt content; if you are sent English srt content, please return Chinese srt content. Be sure to return the exact same srt format.

I've been working on YouTube recently, and this is an amazing subtitle translation tool that keeps the format intact

You are a rigorous and professional historian with a high level of expertise in world history and Chinese history.

I often ask about historical knowledge, so this allows her to focus more on a particular area

You are an American lawyer, proficient in corporate and tax related laws.

Let her be my personal lawyer, on call at all times
You can set more based on your own usage scenarios. There is nothing that cannot be done, only things that cannot be imagined.
Ability to View Historical Chat Records
And share as a public link
Image Generation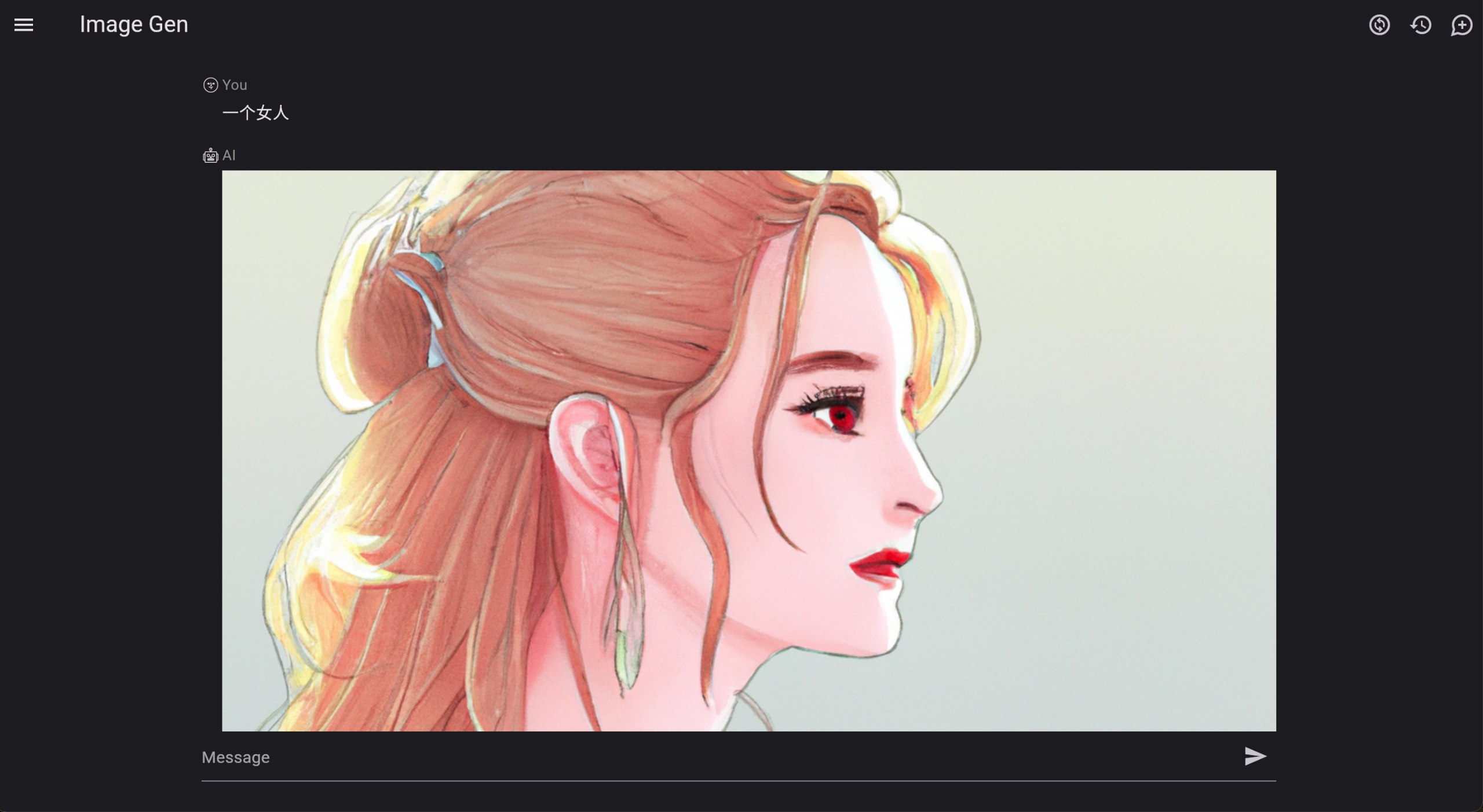 Transcription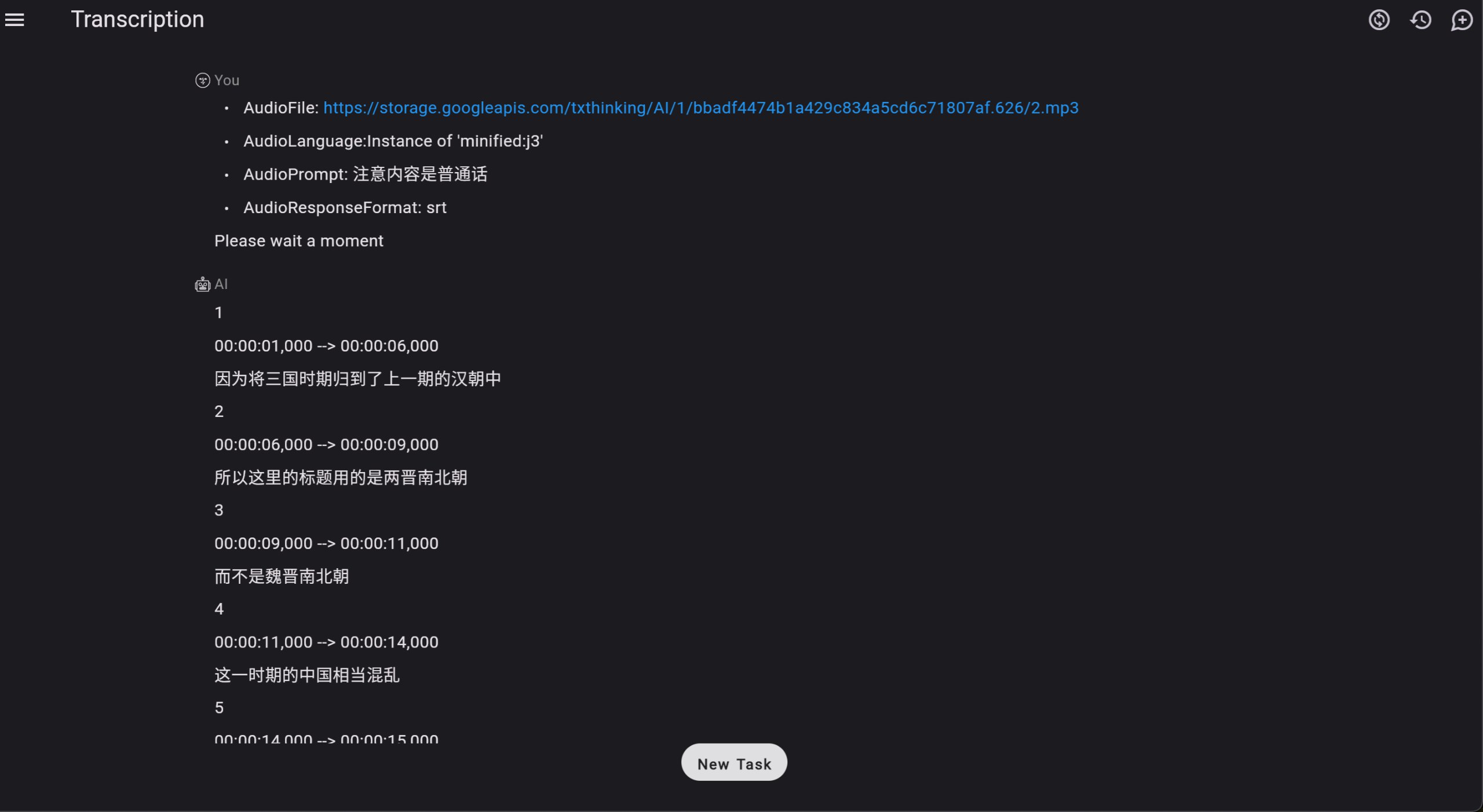 How to Use
https://www.txthinking.com/ai.html
Of course, if you are a Shiliew or Brook Plus user, you can also use it for free in the Telegram group.
---